貨品均為 全新 香港正貨行貨 100% New & Authentic Products

香港代理 提供保養 Supplied & Warranty by Hong Kong Authorized Dealer

免費 香港 全球 送運 FREE Delivery Worldwide


1 至 2 個工作天內, 由香港寄出 Ship out in 1 to 3 working days from Hong Kong

接受 信用卡 VISA, MasterCard, PayPal Accepted


SSL 安全協議 保障 Secured Protection by SSL Encryption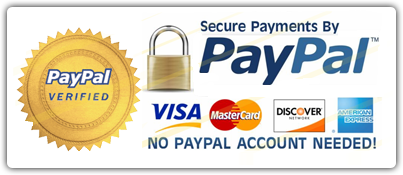 Magaosi K5 五單元 動鐵 耳機 3色
(跟一條原廠5N編織鍍銀線 + MMCX藍芽線)

純五個動鐵單元, 採用婁氏低頻動鐵 (Knowles-CI-22955 複合動鐵單元), 代表著高端領域的聲音取向,今次Magaosi 破天荒將五個動鐵單元置入樹脂纖維耳機, 配合日本專業調音師, 配合兩個高頻,兩個中頻及一個低頻單元, 猶如置身於舞台正中, 聆聽最豐富及寬闊的音域, 盡享音樂細緻美. 

規格
* MMCX 可換線設計 (原裝跟一條鍍銀線 及 一條Aptx藍芽線)
* 配合原廠MMCX藍芽線 支援高清Aptx 格式
* 續航高達5小時
* 婁氏 Knowles-CI-22955 複合 動鐵 單元
* 3色 (紅藍Red Blue / 透明Clear / 黑Black)
Magaosi just released 
New 5 armature iem
Magaosi K5
, comes with 3 colors. This IEM includes Bluetooth Cable x 1pcs + Silver-plated Copper Cable x 1pcs.
Specifications:

Driver:5 balanced Armature

Impedance: 22ohm

Frequency response: 20hz-40khz

Sensitivity:118Db

L&R Channel balanced sensitivity: <2DB

Max Input Power:10Mw

Wire: braided silver-plated cable

Plug material: 3.5mm gold- plated

Distortion: <1

Connector: MMCX

Cable Length: 1.2M

What's in the box ?
Magaosi K5 earphone 

Silicone eartips

Carry bag

USB charging cable

Bluetooth earphone cable

Braided mmcx silver-plated cable