iTech MusicBand Shine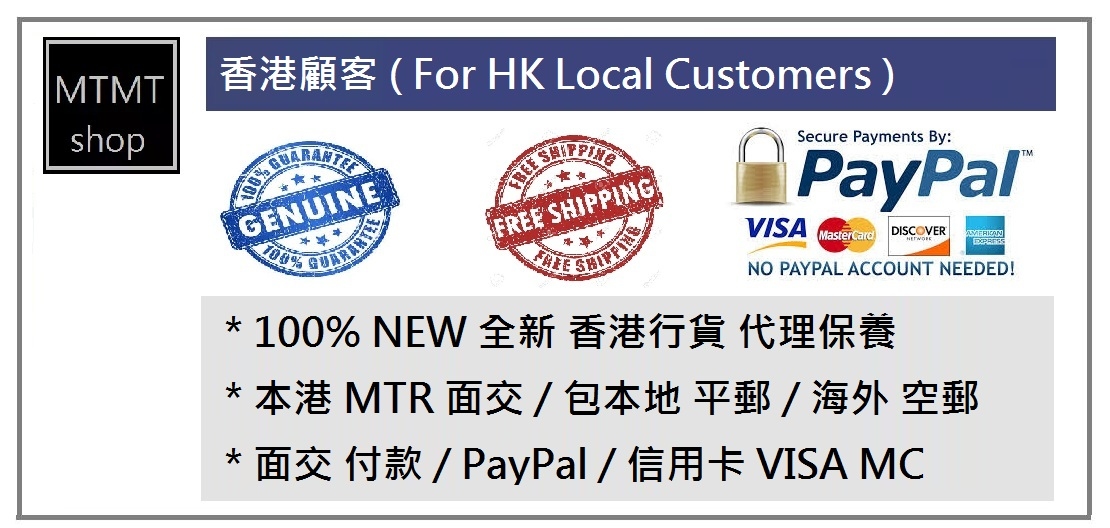 香港 MTR 面交 FREE Ship to HK / TW台灣 / JP日本 / SG / MY / US / Overseas
WhatsApp / Tel / LINE : +852 6088-5323
當普遍人都以為掛頸式藍牙耳機只適合運動人士之際,藍牙界領導者 i Tech正式發表首部專為都市人而設的專業級隔音藍牙耳機–MusicBand SHINE。MusicBand SHINE「機」如其名,其充滿時代感的閃亮耳塞設計經過高科技真空電鍍技術處理,令表面呈現出幾乎接近鏡面般的閃亮效果。而耳塞連接著一對根據人體工學設計的可調節金屬耳掛,令您佩戴時更加貼近耳朵。至於線材運用方面,i Tech首度為MusicBand系列轉用已成功通過10,000次搖擺測試的高靭度編織線,有效減低折斷的機會,加上全機經過Liquipel Watersafe™ 防汗纳米塗層技術處理,更能有效避免因水濺或汗水而令耳機受損。
產品特色:
備有Sweat Repellent by Liquipel Watersafe™防汗納米塗層技術

aptX音訊編解碼,輸出如CD般高質音樂

A2DP及 AVRCP立體聲音樂

雙電池設計, 8小時長效通話

閃亮耳塞設計經過高科技真空電鍍技術處理,令表面呈現出幾乎接近鏡面般的閃亮效果

支援獨家免費'i.Tech SMART Connect'* Android~手機應用程式

HD Voice Ready#高清通話功能

雙待機多方配接

產品規格:

藍牙版本4.0

藍牙模式:HSP,HFP,A2DP,AVRCP

音訊編解碼器:aptX, SBC

通話時間長達8小時

音樂播放時間長達7小時

備用時間長達240小時是

操作距離可達10米

包裝內容:

MusicBand SHINE耳機

Micro USB充電線

隔音耳膠 x3對

說明書
MusicBand SHINE's stylish and glitzy earplugs are treated with a special vacuum plating technique that brings it an almost mirror-like shiny surface. The earplugs are connected to a pair of ergonomically designed, adjustable metal ear hooks that keep them closer to your ears when worn. For the first time, i.Tech uses braided wires with high toughness for the MusicBand series. These wires are able to stand a 10,000-times swing test, with greatly reduced chance of breakage. With the Liquipel Watersafe™ Sweat Repellent nano-coating technology, damage of the headset by water splashes or sweat can be avoided more effectively.
Key features:

Light weight neckband with Sweat Repellent by Liquipel™ Watersafe™ Technology

aptX® codec for CD quality music streaming

A2DP & AVRCP stereo music control

Dual-battery design offers 8 hours of talk time

A special vacuum plating technique that brings it an almost mirror-like shiny surface

Support EXCLUSIVE & FREE "i.Tech SMART Connect" Android app

HD Voice Ready

Multipoint connectivity
Specifications:
Bluetooth version 4.0

Profile support: HSP, HFP, A2DP, AVRCP

Sound Decode : aptX,SBC

Talk time: Up to 8 hours

Music time: Up to 7 hours

Standby time: Up to 240 hours

Operational distance of up to 10 meters
Box Content:
MusicBand SHINE Earphones

Micro USB Charging Cable

Noise-cancelling earbuds X 3 pairs

Quick Start Guide
1 Color 1 顏色 :
100% NEW 全新 iTech  香港行貨. 1年 香港 iTech 代理 保養 ( 1-Year Warranty )